Issue 26
The Colour Issue
Spring 2019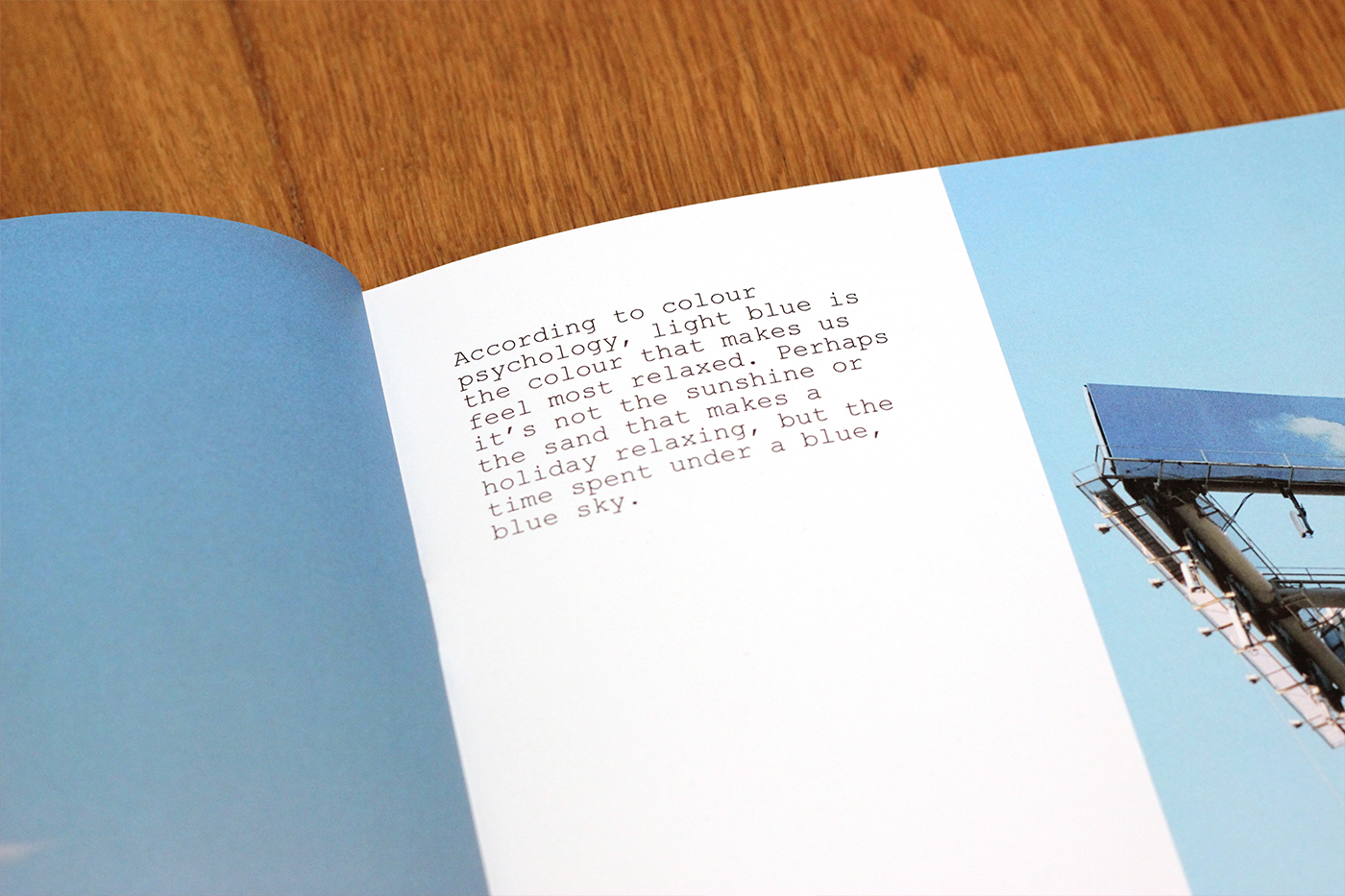 44 page zine
Digitally printed
Stapled
210mm x 270mm
Edition of 200
We see our world in glorious technicolour, it renders our moods, our wardrobes, our football teams, our skies, our political interests. Nothing is more powerful than colour, whether a plant using it to seduce an insect as its dinner or prisons using a certain shade of paint to calm down their inmates This issue digs into all things colour related.
Contributors:
Joseff Murphy, Gus Scott, Dad Agency, Naomi Anderson-Subryan, Adam Bletchly, Lydia Barba, Cissy Lott-Lavigna, Fred Butler, Anna Puschel, Anna Maltz, Greta Madline, Thomas Gravemaker, Victoria Rodrigues O'Donnell, Harry Grundy, Ella Mitchell, Cecilia McCormick, Gabriella Marsh, Enrica Masi, Rose Blake, Idris van Heffen, Jack Samels & Tom Biddulph
Issue 25
The Love Issue
Summer 2018

36 page zine
Digitally printed
Stapled
210mm x 280mm
Edition of 150
Love, sometimes it feels like a topic too obvious to talk about. Or too cringey. Or something for kept behind closed doors. Or something you're not sure you've felt. Whether you love love or hate love, this issue wants to get emotional, maybe a bit erotic and of course a bit lovey dovey.
Contributors:
Emma Crcokatt, Adam Higton, Emily Powell, Jack Powell, Chloe True, Vee Mateus, Cecilia McCormick, Lauren Doherty, Maya Alvarado, Simon Cornelis, Rob Ryan, Georgia Herman, Victoria Rodrigues O'Donnell, DIY Vibes, Bradley Fletcher, Dave Rowswell, Melanie Hyams, Amelia Pemberton, Tom Biddulph, Melita Gandham, Giorgia Chiariom and Ella McLoughlin Mitchell.
Issue 24
The Food Issue
Autumn / Winter 2017

16 page digital print zine, newprint, stapled, 180mm x 260mm.
Edition of 200.

Food, glorious food! The fuel of life, rituals and relationships. Issue 24 of BFR mag is a celebration of all things edible and eating.


Contributors:
Melanie Xu, Sophie Davidson, Women Cook for Me, Miranda Dixon, Ross Norman, Springfield Cuisine, Mylene Peron, Marianne Hanoun, Sam Part, Candy Mechanics and Lewis Wade Stringer.



Issue 23
"We've got Issues"
Spring / Summer 2017
48 page photocopied zine, stapled with letter press cover.
Edition of 150.

This issue is all about issues. Because lets be honest, we all have one or two lying around. Whether it's an issue you have with something, an issue people have with you, an issue you've fixed or one you are dealing with internally - this zine is about these matters. From the big to the small.

Because once you get talking about things, they become half as bad.
And someone else might even feel the same.

Contributors:
Andrew Holland, Chelia Batkin, Diana Machado, Harry Grundy, Hollie Beever, Gabriella Marsh, Georgia Herman, Melita Gandham, Michael Marriott. Power Projects, Rudabeh Moghadam, Sadface.club, Thomas Walton, Victoria Hermitage and Vito Catalani